About Us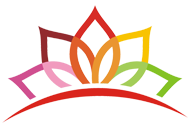 D' Exec Events is a total event planning company.
focusing on Special Events and Destination Management. Our fresh approach to planning memorable events, unique creativity and total attention to detail, combined with our professionalism and excellent track-record makes D' Exec Events one of the premier event companies in Udaipur.
We have our full compliment of resources only steps away from any meeting or event. Personalized service is our specialty: our office is not departmentalized, meaning clients will work with one primary contact from the inception of a program through the wrap-up. Internally, we work as a team. Collaborating on all facets of each event ensures perfection and excellent customer service. It would be rare for you to call the office and find someone who is unable to help you.
Our mission and values outline who we are, what we seek to achieve and how we want to achieve them. They provide a clear direction for our team to work towards.
Our Mission
:: To be a passionate, dedicated team of professionals committed to providing the highest quality events that supply our clients with seamless programs and outstanding results.
:: To anticipate our clients' needs and deliver exceptional service and products.

:: To meet our clients' event objectives while exceeding their goals
.
:: To provide a great place to work where staff are inspired to work to their full potential and allowed a balance in life with time for their commitments to family, community service, continued learning and outside interests .
:: To remain premier special event and destination management company while maintaining our mission and values .
Our Values
Integrity :: Offering a fair price for the services that we offer
Passion :: Caring to the point of losing sleep.

Accountability :: Personally being there
Creativity :: Collaborating with a full, vibrant, innovative team
Quality :: Working with outstanding/valuable partners who share our mission and values
Professionalism : Maintaining a calm demeanor and professional manors at all times.